Priority Passes are awarded on a number of levels:
Platinum (homeless only), Gold, Silver, and Bronze. If you are an ELHA tenant and you are eligible for a Priority Pass, you may be eligible for a higher level of pass.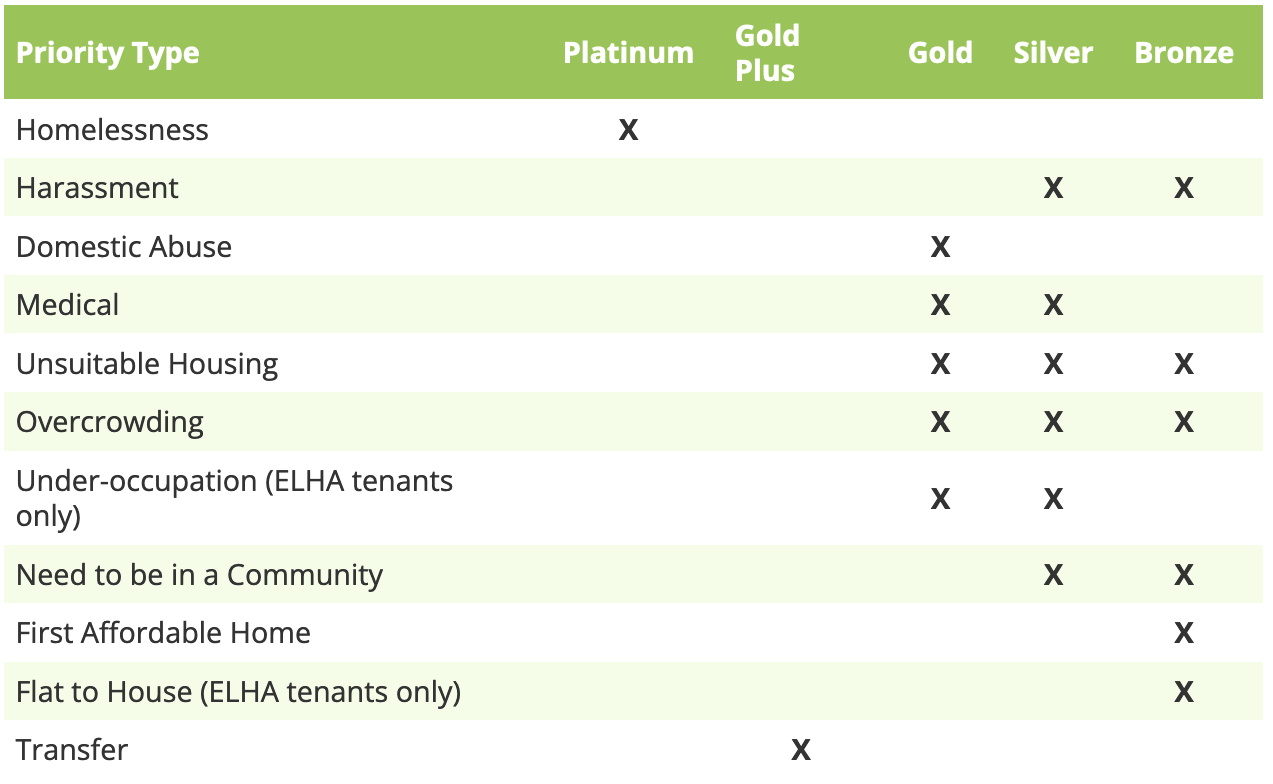 You can only apply for a Priority Pass through These Homes, not any other agency.
If you are homeless or threatened with homelessness, then you should contact your local Council as soon as possible, as we cannot provide any temporary accommodation for you.
You will find more information on Priority Passes in the Guide to These Homes.