New Development - Dunbar
Work has begun on a new development in Dunbar, Newtonlees.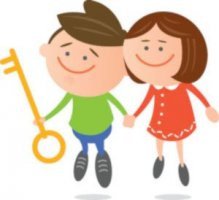 Newtonlees is located to the southwest of Dunbar, close to the local Asda store. We expect handover of 29 homes and will advertise these through These Homes in late spring 2024 (although timescales are dependent on circumstances).
The new development will be made up of:
8 x two bedroom flats (ground floor flats will have showers instead of baths)
12 x two bedroom houses
7 x three bedroom houses
2 x four bedroom houses
All homes will be allocated in the usual way with 50% being offered to applicants who have been identified as homeless by East Lothian Council, and 50% will go to applicants with other levels of priority.
If you would like to transfer to one of these properties, please make sure you have applied for any priority you may be entitled to, e.g. Flat to House, Medical, Overcrowding, etc. To qualify for a Gold Plus Transfer Priority Pass, you must not have any tenancy breaches, for example you must have a clear rent account and your home must be in 'move in' condition.